Glassware & Drinkware
Other types of glassware can be engraved besides what is listed here. Please keep in mind there is a $25.00 minimum order if you have your own glassware you would like engraved instead.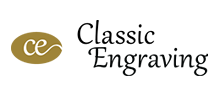 Questions
Can't find what you're looking for?
Have a specific engraving project?
Call us or email us with the details.